In 2014 CREOFF participated in two financial software projects, which meant investing heavily in testing and reliability of the software. Technology wise it was the year of AngularJS and lots of Karma, with some Coffee(script) to stay focused.
Successierekenaar (Wolters Kluwers Software)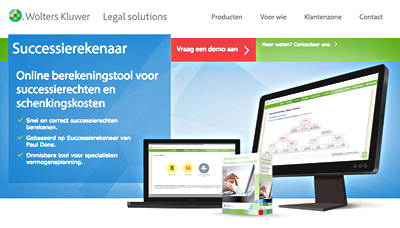 The original 'Successierekenaar' has been a successful software package for succession planning. CreOFF played a development role in converting this highly acclaimed existing desktop software package into an online web application. Technology wise this meant a HTML5 website using AngularJS and lots (lots!) of tests to avoid regression errors while porting the formulae to the new software.
Wolter Kluwer Successierekenaar (Dutch)
KBC Touch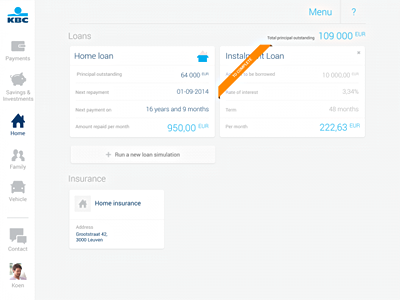 KBC updated it's existing personal banking site to a brand new cutting-edge tablet enabled HTML5 experience. This was a huge project where CREOFF contributed to the loan application flows inside the application.